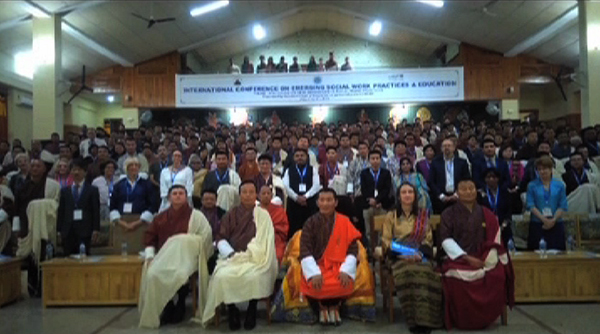 The three-day international conference on Emerging Social Work Practices and Education was held at the Samtse College of Education (SCE). Prime Minister Dr Lotay Tshering graced the opening of the conference on May 1.
While addressing the conference participants, the prime minister said, Bhutan is yet to realize its full potential in the areas of social work. He shared that despite attempts by many civil society organizations (CSOs), lack of professionals in the social work field has hampered efforts.
Social work can be anything done by a group or an individual for the benefit of communities or a person.
The United Nations Children's Fund, UNICEF's, a recent study found that there is only one social worker for every 1,000 children in the country.
"Low worker to child ratios can reflect the poor distribution of workers, low prioritisation in national plans and would further lead to challenges while recruiting qualified workers. This, in turn, can result in diminished service provision and outcomes for children and families." Juliette Haenni, the OIC Representative of UNICEF, said.
 Research papers covering topics ranging from child rights and childcare, understanding the social work profession in the Bhutanese context, exploring social work, social work practice regarding widowhood were presented.
"This conference in a way is trying to provide a platform for academics, for social work practitioners, for researchers. At the same time, it is a platform for Bhutanese to learn from the trend of social work practices happening globally," Kinley (PhD), the Dean of Research and Industrial Linkages at SCE, said.
11 international and nine Bhutanese academicians presented their research papers at the conference, which ended today.