Flash floods triggered by heavy rainfall have caused several damages in Lhuentse on April 29.
In Gangzur Gewog, the swollen stream in Nakeythang near Lhuentse town has flooded the early childhood care and development (ECCD) centre, children's park, open-air gym and damaged a bridge.
In Jenbi, about 14-kilometre away from the town, the flash flood has partially washed away some stretches of Lhuentse-Monggar highway. The road was also blocked with debris from the flood.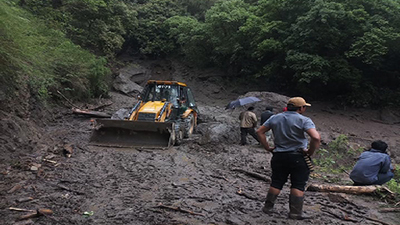 However, the road was opened to traffic by about 9 pm yesterday, after the department of roads (DoR) cleared the block.
The flash flood has also damaged houses and crops in Maenbi Gewog.
Meanwhile, the dzongkhag officials visited the affected areas to assess the extent of the damage.