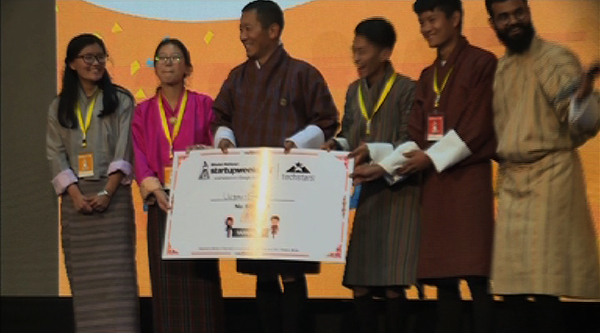 Urban Sprout, a bean sprout business idea won the best business idea at this year's Bhutan National Techstar Startup Weekend in Thimphu. The Startup Weekend, which ended on Sunday, saw a total of 180 new ideas from 6 different colleges and aspiring entrepreneurs.
The man behind the Urban Sprout is Kinley Namgay, a student from the College of Natural and Resources (CNR).
"From the day I joined the college I decided that I won't appear for PE or RCSC exams. But I was mentally prepared to be an entrepreneur. I think I will start with Urban Sprout project. And at the same time I will also build up my business idea called Uncle Dry which will be dealing with the dehydrated vegetables and fruits," he said.
Dragon treasure, cultural related information based mobile application bagged the second prize.
"Since we are guided by many enthusiastic facilitators and mentors, it helps us in building confidence and coming up with new ideas. It also gives youth like us an opportunity to show our ideas and brainstorm it as well. That is why I am very thankful to the National Startup weekend," Pema Yangzom, the CEO of Dragon Treasure, said.
The third prize was won by Dragon Wine, Bangchang better health-oriented alcohol.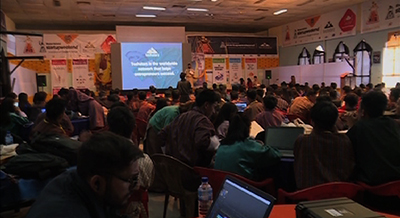 "Startup program is such a wonderful program, everyone is active even the mentors are very encouraging. We are always kept on the inspiring mode so Startup weekend is a very good project and I think they should keep on doing it," Sonam Kiba, the CEO of Dragon Wine, said.
The winners of the competition will be closely monitored by the Department of Information Technology and Telecom (DITT).
"Because there is grant support coming in, we will closely monitor them. Every stage of disbursement of money there is scrutiny in place. There are deliverables that they have to fulfil to get that money for the next phase of money. We don't give them directly the full amount. We talk to them, sit with them what they have done till now and what next they want to do," Deepika Rai, the Senior ICT Officer of DITT, said.
For now, out of the five winners from the last edition of the competition, all of them are in the initial stages of launching their business in the market.
The three-day event was organized by the DITT under Ministry of Information Communications and Techstars with the support from global partners Google for Startup and dot CO.