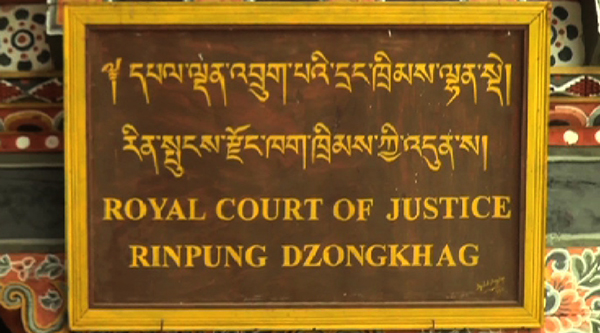 The Paro District Court sentenced five men to prison terms ranging from five years and one month to one year and 14 days for gold smuggling today.
They were convicted for smuggling 11.5 kilograms of gold from Bangkok in 2017.
Sonam Tashi, a businessman and Dorji Phuntsho, an employee with Bhutan Broadcasting Service Corporation (BBSC) were arrested at Paro International Airport in August 2017.
Sonam Tashi, the main smuggler was sentenced to five years one month in prison while Dorji Phuntsho was sentenced to three years one month in prison for aiding and abetting.
The judgement also sentenced two other businessmen, Thinley Wangchuk and Pema Draduel for two years six months prison term for soliciting the crime.
Norden, an employee of Bhutan Airlines was sentenced to one year and 14 days in prison for official misconduct. However, he can pay in lieu of the prison term.
A person is allowed to bring in 50 grams of gold. According to Foreign Exchange Regulation, any import and export of gold or silver coins, bars or bullion, shall be carried out only with prior approval from Royal Monetary Authority.