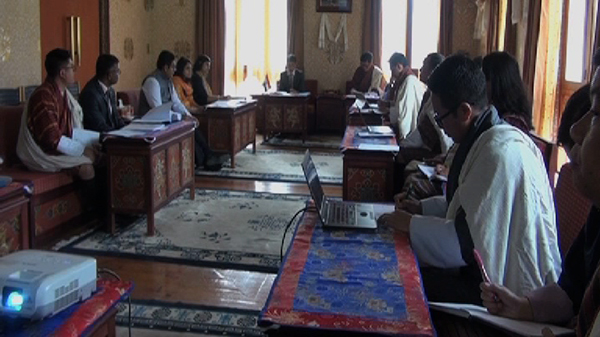 In the 12th Plan, Nu 8.5bn will be spent on Small Development Projects in the country. 
The Gross National Happiness and officials from the Indian government endorsed the project grant yesterday.
The first phase of the project will see the execution of 149 projects worth Nu 1.9bn as proposed by the local governments.
Works include the construction of close to 80 kilometres of farm roads, 112 kilometres of irrigation channels, construction of eight small and cottage industries and construction of bridges and river protection walls in different dzongkhags.
Small Development Projects was first started from the 10th Five-Year-Plan.
Under the project, gewogs, dzongkhags and thromdes are given grants upon writing proposals for developmental activities.
In the 11th Plan, close to 600 projects worth Nu 8.5bn were carried out under the Small Development Project. It saw blacktopping of 76 gewog connectivity roads, construction of water treatment plants, irrigation channels, bridges and farm roads among others.