TCB to promote balanced tourism development through flagship programme
Sonam Choden, Thimphu

Apr 24, 2019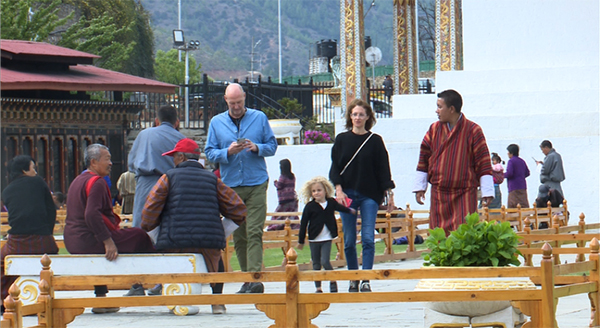 The Tourism Council of Bhutan (TCB) says they will be working towards balanced tourism development in the country. The government has approved the TCB's flagship programme to promote balanced tourism.
The programme will be implemented in July this year.
TCB says seasonality meaning only certain months see good numbers of visitors and unbalanced regional spread are two main challenges in the tourism industry.
They attribute the challenges to the lack of access to air transport and inadequate promoting strategies of the tourism industry.
"People who come here do not have enough time to travel by road. So they look for frequent scheduled flights to different parts of the country. Also, we are not able to give specific reasons on why they should go to Samdrup Jongkhar or Tashigang or Lhuentse compared to Paro and Thimphu," Damcho Rinzin, the Media Spokesperson of TCB, said.
Apart from branding and marketing the regions that receive minimal visitors, TCB said facilities in terms of good accommodation and guiding services are also contributing factors discouraging visitors.
TCB is planning to collaborate with media to create awareness on the tourism products and facilities. The council shared that they have developed products for low seasons as well.
In the current plan, the tourism flagship programme's three components of focused dzongkhags, project-based and accelerated programmes will work on countering tourism challenges.
Under the focus dzongkhags, the council has identified four districts of Lhuentse, Dagana, Gasa and Zhemgang.
"If you want to travel to Lhuentse, we have to bypass so many dzongkhags. so other dzongkhags will benefit in that way. These dzongkhags have been getting less number of tourists. Under the project-based programme, other dzongkhags that are not under the focused dzongkhags will have at least one special project," Damcho Rinzin said.
The project will have tourism services such as bird watching, water-based tourism attraction or heritage tours.
Similarly, under the accelerated programme, there will be activities to support the overall development of the country such as creating employment opportunities, straightening human resources and their skills and developing products and infrastructure.
Through the tourism flagship programme, Bhutanese can expect to reap greater tourism benefits while achieving the goal of making tourism as the top travel destinations in the world.