Chimuna Primary School gets new toilets
Sonam Penjor, Chhukha

Apr 15, 2019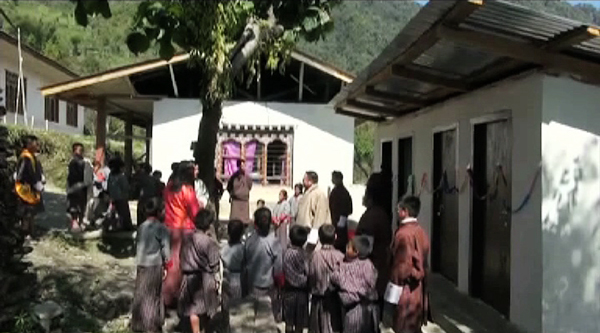 Chimuna Primary School (CPS) of Logchina Gewog in Chhukha recently got new toilets for its students. This comes as great news for the students who have been using traditional pit toilets until now.
The toilets were constructed as a corporate social responsibility initiative by State Trading Corporation of Bhutan Limited (STCBL).
STCBL officials and school teachers inaugurated the new toilets on April 11. The seven toilets and a bathroom will have running tap water which is hoped to help students maintain hygiene.
Four toilets will be used by the boys, while the other three and the bathroom are meant for the girls.
The new toilets are also located nearer to the hostels, which students say is convenient for them. The office also distributed school uniforms and sanitary napkins to the students
"We are thankful to them for constructing new toilets for us. It will benefit us immensely. It was difficult to use old toilets especially at night," Nim Dem, a student, said.
 "We are happy to get new toilets today. It is a gift from STCBL. The old toilets are a little far and it is difficult to go to the toilet at night. We are also grateful to STCBL for buying us school dresses and mattresses, " Tshering Wangchuk, another student, said.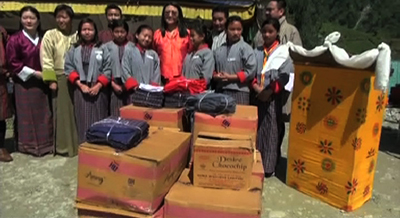 STCBL donated mattresses, blankets and school uniforms to the students of the same school, last year while commemorating their 50 years of establishment. It was also during the event, they committed to built new toilets.
STCBL spent over Nu 250,000 to construct the toilets. CPS with more than 120 students is located in one of the most remote places of Chukha.