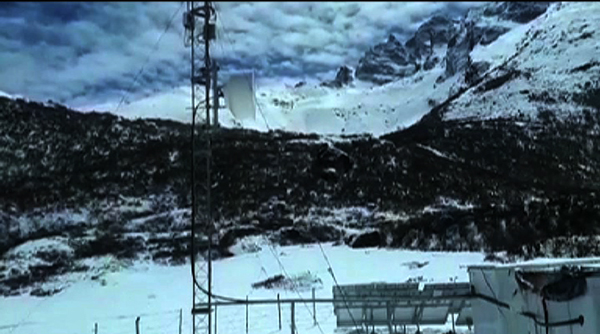 Picture courtesy: Wang Dorji, Bhutan Telecom
The third generation mobile network (3G) has finally reached Lunana, one of the most remote gewogs in the country. At mid-day on 16th March, Bhutan Telecom successfully launched the 3G network, which will benefit six villages in Lunana Gewog of Gasa.
Otherwise difficult with a 2G network, the upgraded network made possible to share the visuals of the launch from the highland.
Faster mobile Internet network has reached the remote community ahead of grid electricity and motor-able road.
"Even if our parents or relatives are separated by mountains, with BT's 3G network, we can have conversations like they are near. We will also get to update with the latest news in the country every evening," Dawa Penjor from Tshozhong, said.
"Now we can play WeChat and do video calls. It has become really convenient. Before, we couldn't even connect a regular call properly," Tshewang Tashi said.
It took three days for Bhutan Telecom technicians to install the equipment for 3G. The initiative is part of its corporate social responsibility.
The office spent about Nu 5 M for the project, which includes the charges for hiring helicopter service to transport equipment.
The general manager of BT's marketing division said, "It gives us immense pleasure to be able to play a role in improving the livelihood of people in the remote areas. By doing so, we believe that we are playing an important role in the attainment of GNH."
As per the 2017 Population and Housing Census record, about 700 people reside in the six villages of Lunana Gewog.