Bhutan shortlisted for IP sharing project
Sonam Pem, Thimphu

Feb 14, 2019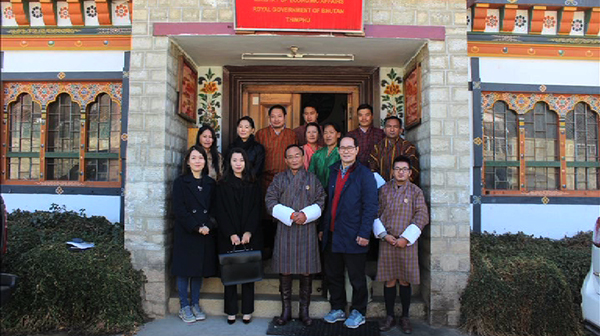 Bhutan has been selected as one of the final four from 13 countries in the 2019 Intellectual Property (IP) Sharing Project. IP sharing project is a support program for developing and least developed countries to foster creativity and innovation through intellectual property rights.
Bhutan participated for the first time this year.
The Korean Invention Promotion Association (KIPA) is initiating the program and has shortlisted six project proposals from Bhutan. KIPA is a non-profit organization based in Seoul, South Korea.
The officials are currently scrutinizing the project proposals in the country ranging from medicinal plants drying technology to a self honey extractor.
KIPA will assess the proposals by investigating local problems, requirements, circumstances, lifestyle and cultures.
After the assessment, they will assist the project by developing appropriate technology and branding that would suit the local environment and needs of the people.
"If Bhutan will be selected, we will support them with equipment and related brands. And we will teach them how to make more income by using the technology and branding strategy," Won Huijae, the Team Manager with International Development Cooperation Division of KIPA, said.
Through projects like this, KIPA's experience and professionalism in the field of technology will help promote creativity and innovation in the country.
"This is a very important initiative and we are looking forward to this as a beginning to our involvement with the Korean invention promotion Association. I find there's a lot of interesting initiatives locally and with their involvement, I think we can further hone and refine the work that we are doing like packaging aspects of our products as well as looking for markets elsewhere," Kinley T. Wangchuk, the Director-General with Dept. of Intellectual Property of MoEA, said.
KIPA carried out a number of projects since 2012 facilitating sustainable economic growth and improving the quality of life through the use of copyright information.