GDP target of six per cent good enough says Prime Minister
Phub Gyem & Sonam Pem, Thimphu

Jan 26, 2019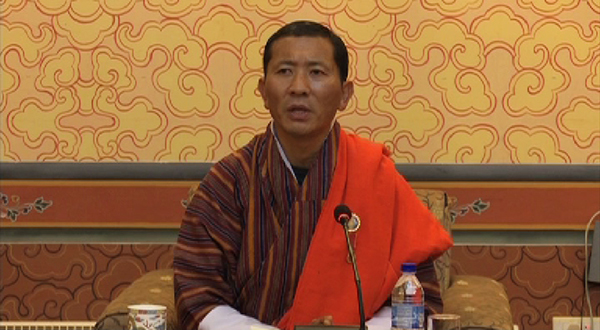 The Government says setting the Gross Domestic Product (GDP) target beyond eight per cent would rather widen the gap between the rich and poor. Prime Minister Dr Lotay Tshering said this at the Meet the Press session yesterday upon being asked if the current GDP target set at six per cent would help realize the ruling party's vision of narrowing the gap.
"We will not measure the country's progress only by GDP, we are not a capitalist country. And if we target a growth rate of about eight, nine or ten per cent for our economy then we are solely focusing on the capitalist side. 99 per cent of our pledges are within the middle and low-income group and that will not have substantial improvement on GDP," Prime Minister Dr Lotay Tshering said.
" GDP as long as if we can keep it in between five to six per cent I think we will be doing excellently well."
The Economic Affairs Minister, Loknath Sharma, said the government is targeting a GDP good enough for a sustainable economy
"But we will achieve more than that and we don't want to go below five per cent. Therefore, with this, we can narrow the gap by doing more investments in socio-economy. It also means  we are going to bring economist trend enabling the rural communities, that way gap will be narrowed."
The government set the GDP target for the 12th plan at six per cent which was not well received by the Opposition Party and the National Council during the first session of the third parliament, which ended recently.