PM says Bhutan's population control measures based on flawed data
Sherub Dorji, Thimphu

Jan 13, 2019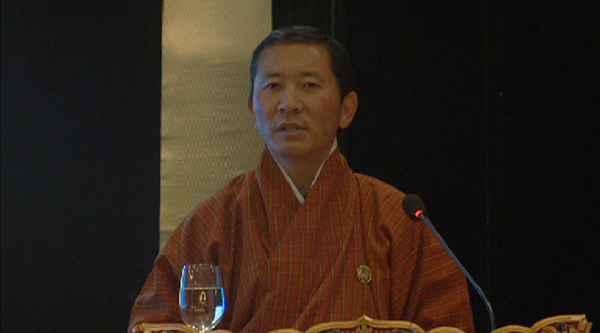 Prime Minister Dr Lotay Tshering commented that Bhutan's population control measures implemented over two decades ago were based on flawed data.
Prime Minister stated this at the launch of National Statistics Bureau (NSB)'s Population Projections Report for 2017-2047 on Friday.
"The consequence of this control measure is seen today with the declining fertility rate."
Prime minister also said many years ago, he was told that the country was going through a population explosion.
"So I did far too many vasectomies and tubectomies because I was told Bhutan was suffering from some sort of population explosion."
Lyonchhen added the population control measures were implemented way back in early 1970s when the population rate was growing at three per cent. And this made policy makers and public wonder if the country could accommodate all the population.
Currently, the fertility rate stands at 1.9 which is below the replacement level of 2.1. By the year 2032, the fertility level will reach 1.7 and will remain constant thereafter.
The Population Projections Report states that once fertility reaches a low level, it does not show any sustained rise, even in presence of policies which encourages giving birth.
However, despite declining fertility rate, prime minister says Bhutan still has a demographic dividend in its hand.
Demographic dividend refers to the growth in an economy that is the resultant effect of a change in the age structure of a country's population. The change in age structure is typically brought on by a decline in fertility and mortality rates.
"We can, if we devise well, we can derive demographic dividend now. If we have a very efficient government in place, if we put the right formula in right place we can derive a better revenue from this, demographic dividend than hydropower," adding that: "If we do not be careful now if this fatty portion goes up as projected, our demographic chart will become an inverted cone. Few productive populations and an ageing population will be in their late sixties and seventies. I cannot imagine the head of the government finding resources to take care of our senior citizens. That will be a disaster for us."
The prime minister said the government will make the best use of the data and appoint the NSB as the national advisor to the government regarding stats and data.
He further went on saying that the government will support the NSB to gather more reliable data.