Multi-car park in Phuentshogling becomes operational
Sonam Penjor, Phuentshogling

Jan 13, 2019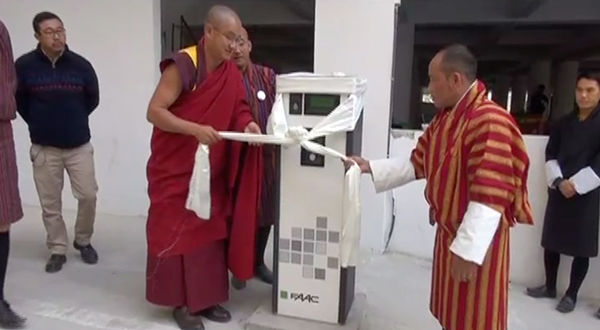 Like any other towns in Bhutan, traffic congestion is one of the major problems plaguing Phuentshogling town.
However, the congestion is now expected to subside. The three-storey multi-car park, located at the lower market of Phuentshogling town became operational on Friday.
It is the first-ever multi-car park in the country. At the entrance of the parking, motorists will have to drive their vehicles through a biometric auto gate.
After that, they will be provided with the tickets to park their cars. If one doesn't get parking within five minutes, then one must exit without paying the fee.
To encourage more number of vehicles to use the facility, the thromde office is charging just 10 ngultrum of parking fee per hour.
"It would be really convenient to park our taxis here at multi-car park. We can park here until we get customers. Also, parking fee is cheaper here," said one of the taxi drivers, Dago Tshering.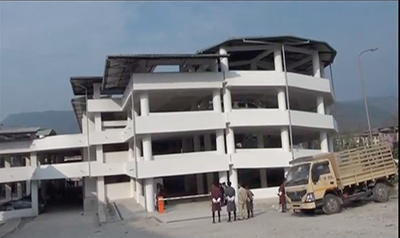 The ground floor parking is designated for taxis while the first and the second floors are for private and government vehicles.
Henceforth, vehicles are not allowed to be parked on the roadsides of Tharpai Lam, Zangdopelri roundabout area, Deki Lam, Gadoe Lam and open spaces near lower market and Dratshang building area.
With this multi-storey parking facility in place, the thromde hopes to make core streets in the town more pedestrian friendly.
"The multi-car park has capacity to accommodate 202 cars. The facility is going is ease traffic congestion in the town," told Phuentshogling Thrompon, Uttar Kumar Rai to BBS.
Almost Nu 65 M was spent in completing the parking project where Government of India provided about Nu 50 M under Small Development Project.
The remaining over Nu 14 M was managed by Phuentshogling Thromde from its financial section.