NC raise concerns over flagship porgrammes of 12th FYP
Sonam Pem & Sonam Choden, Thimphu

Jan 11, 2019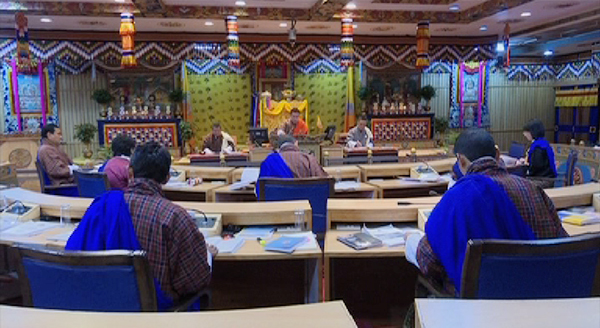 The National Council members raised concerns over the flagship programmes while discussing the 12th Five Year Plan yesterday. They said the programmes need clarity and that most of the priorities are already included in the national and local government key result areas.
The flagship programmes are among the notable features of the 12th plan. It is an intervention to address high priority national issues, such as economic diversification, employment generation, drinking water, healthcare and public services, through multi-sectoral approach.
The programmes have been allocated a total budget outlay of Nu 15bn.
While the members commended the initiative, most of them feared the priorities in flagship programmme overlap with the national and local government key result areas.
"It looks as if the government is yet to decide on the flagship programmes looking at the budget allocation," Haa MP Ugyen Namgay said. "Also, it isn't clear why the government is taking on the flagship programmes. The objectives and implementation aren't mentioned clearly."
"My only fear is that it would be given more importance than other plans and programs. Water is given importance in the flagship programme. But it is already there in the local government and dzongkhag priorities," Dagana MP Surjaman Thapa said.
The 12th plan states the flagship programmes will have a detailed blueprint. The members said it would be important to discuss the blue print in the parliament before the programmes are endorsed.
The members also held extensive discussions on the issues of poverty eradication and reducing inequality.