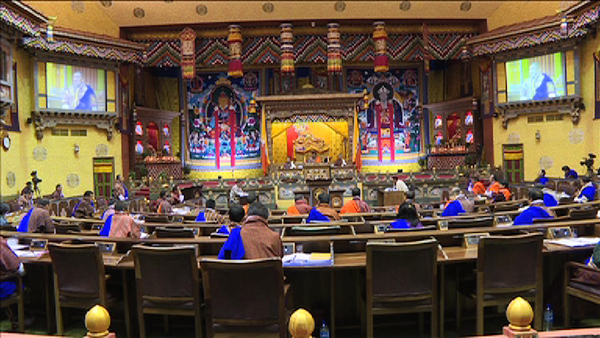 One of the four main priorities of the 12th Five-Year-Plan (FYP) of Bhutan is to strengthen its economy.
The plan document underlines to perk up economy through economic diversification, employment generation, poverty reduction and narrowing the gap between the rich and the poor.
The Finance Minister Namgay Tshering presented the 12th FYP in the National Assembly session today.
To achieve the aforementioned priority, there are 17 identified national key result areas and key performance indicators at the national level, agency level and local government level.
Some of the key priorities of 12th plan include targeting an annual Gross Domestic rate of 5 to 6 per cent by streamlining tax administration.
The plan aims to increase non-hydro revenue growth rate from 12 per cent to 15 per cent and reduce multi-dimensional poverty rate from 5.8 per cent to below 5 per cent.
Multidimensional poverty is made up of several factors that constitute poor people's experience of deprivation – such as poor health, lack of education, inadequate living standard, lack of income (as one of several factors considered), disempowerment, poor quality of work and threat from violence.
Reducing food insufficiency and prevalence of stunting are also at the forefront of the 12th Plan.
Other key focuses of the plan are improving road connectivity, bringing down youth unemployment rate and suicide rates, and providing all households with access to 24 hours safe drinking water supply.
Additionally, some of the local government priorities include creating lucrative employment, enhancing local economy, and transparent, effective and efficient public service delivery.
The 12th Five-Year-Plan will be Bhutan's last plan before graduating from the category of Least Developed Countries (LDCs) in 2023.