Government to scrap Gewog Development Grant
Sherub Dorji, Thimphu

Dec 28, 2018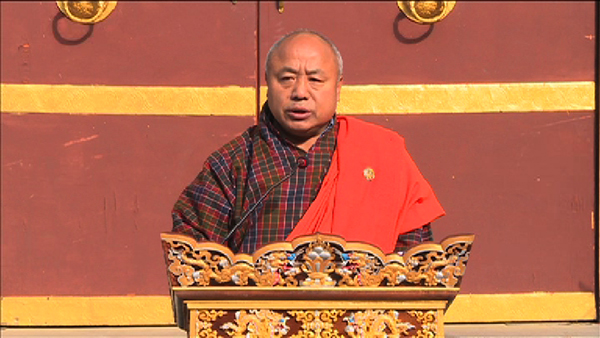 The government will do away with the Gewog Development Grant (GDG) for the 12th Five year Plan. Instead, it will disburse additional development budget to the local government on a quarterly basis as annual grants.
This was announced at the Friday Meet with the Prime Minister today.
Representing the prime minister, the minister for agriculture and forests, Yeshey Penjor, said the development budget will be released as proposed by the local government.
The sixth meeting of the cabinet ministers decided this.
"The annual budget will be disbursed quarterly, every three months by the finance ministry," Lyonpo Yeshey Penjor said.
"Such disbursement will not require the local government leaders to come to the central government to discuss annual budget."
The cabinet has also instructed the finance ministry to study the capacity of local government in utilizing the annual grants.
"The finance ministry has been also directed to disburse most of the 12th FYP budget to the local government in the two fiscal years of 2019-2020 and 2020-2021. By doing this, we intend to prioritize and speed up development works during these periods."
Until now, a Gewog Development Grant of Nu 2 M per year was given to each gewogs apart from the regular budget.
The grant was aimed at strengthening the decentralization process and promoting good governance at the grassroots level.