4th BIMSTEC NPTT meeting ends
Tshering Dendup, Thimphu

Dec 28, 2018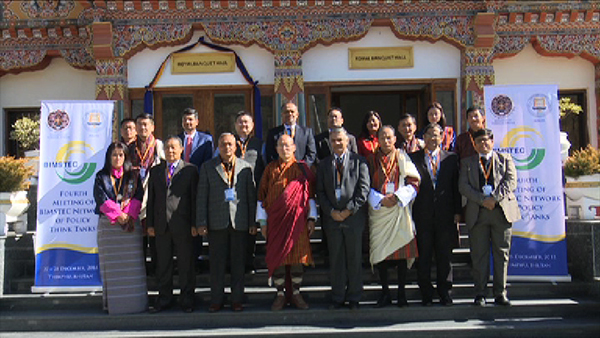 The seven member countries of the BIMSTEC Network of Policy Think Tanks (BNPTT) are Bangladesh, Bhutan, India, Nepal and Sri Lanka, Myanmar and Thailand. 
Representatives from the member countries met over two days in Thimphu for the Fourth Meeting of the BNPTT.

The BNPTT is a Track-II initiative to promote people-to-people contact under the BIMSTEC framework.
The Royal Institute for Governance and Strategic Studies (RIGSS), as the focal Think Tank in Bhutan, hosted the two-day meeting in collaboration with the Ministry of Foreign Affairs.
"It is an association of policy think tanks from the member countries of BIMSTEC," Chewang Rinzin, the Director of RIGSS, said.
"The main objective of the two-day meeting is to discuss how the think tanks can work and come together, promote and enhance people to people contact amongst the BIMSTEC member countries, and offer policy recommendations to the larger BIMSTEC body to promote the broader objectives of BIMSTEC integration process," he added.
The First Meeting of the BIMSTEC Network of Policy Think Tanks was held in New Delhi, India in 2010.