Over Nu 407 M unresolved irregularities
Kinley Dem, Thimphu

Dec 7, 2018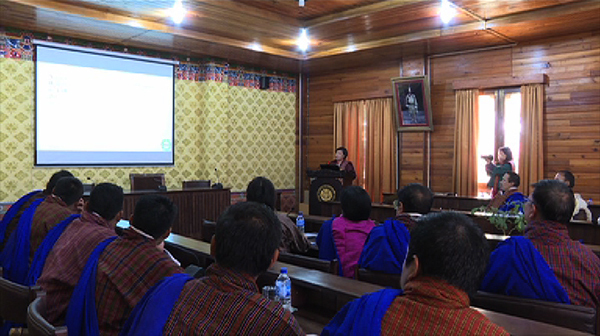 The total unresolved irregularities amount to over Nu 407 M according to the Annual Audit Report 2017. This is a decrease of almost 31 per cent compared to the unresolved irregularities reported in 2016. Nearly Nu 600 M of irregularities were reported in 2016.
The unresolved irregularities are unsettled justifications or actions taken by agencies' management, which are either inadequate or unacceptable to the Royal Audit Authority (RAA).
The officials from the RAA presented the report to the members of parliament today.
The report contains unresolved issues pertaining to 10 Ministries, 12 Dzongkhags Administration, 41 Gewogs administration, 12 Autonomous Agencies, 10 Corporations, and three Non-Governmental Organisations.
Under the irregularities reported in fraud, corruption and embezzlement, corporations had the highest irregularities of almost Nu 7 M and the highest irregularities in the mismanagement of about Nu 109 M.
The ministries had the highest irregularities under the category of violations of laws and rules with over Nu 25 M. Also, the ministries had the highest irregularities in the shortfalls, lapses and deficiencies with over Nu 60 M.
The irregularities reported for the three Hydro Power Projects amounted to over Nu 3,903 M. PHPA II recorded the highest irregularities of over Nu 3000 M followed by PHPA-I and MHPA.