Paro DT to propose for relocation of automobile workshop and fuel depot
Sangay Chezom, Paro

Dec 5, 2018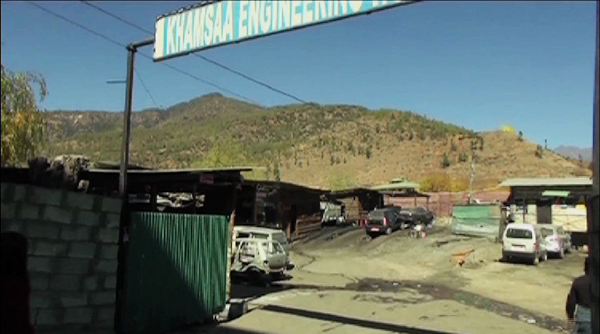 The local leaders in Paro discussed the need to relocate the automobile workshops and fuel depot away from the town area. They said with fire incidents at the workshop and fuel depot in the past, the town residents are worried.
The issue was raised in the recent Dzongkhag Tshogdu.
With the fuel depot located in the centre of town and workshops a few meters away, residents say they feel unsafe.
"In 2016, there was a small fire incident at the fuel depot which caused panic among the residents living nearby. With fuel and gas cylinders, there are chances of fire getting out of control, which will affect the whole town," Deki Lhamo, the Thromde Thuemi, said.
"Last year one workshop was razed to the ground by fire and again, last month, two more workshops were burnt.  With such fire incidents, there is a need to shift the workshop," Tshering Dorji, the DT Chairperson, said.
"The waste and oil from the workshops directly go to the river affecting the aquatic life. Also, human and livestock depend on the river, which is risky."
The Dzongkhag Tshogdu decided to propose to the Department of Trade to look into the matter of relocating the fuel station and the workshop.