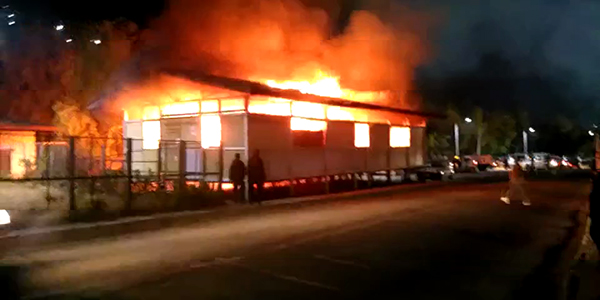 A fire burnt down the agriculture marketing shed near the Centenary Farmers Market in Thimphu yesterday evening.
More than Nu 1.4 M worth of goods and properties were lost to the fire according to the shed operators. However, no casualty was reported.
 The shed is being used by the Youth Business Group and Sarpang Broiler Cooperatives.
The fire, which started at around 5:30 pm was contained in more than 30 minutes. The cause of the fire is not known.