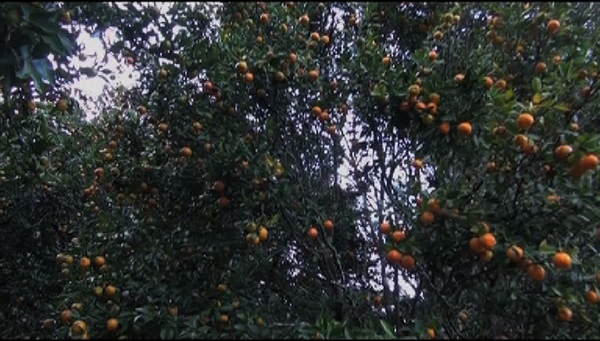 The people of Gozhi Gewog in Dagana are expecting a bountiful orange yield this year. Some of the orange growers have already sold their fruits to the buyers at double the price compared to last year.
Orange is one of the main cash crops besides cardamom for the people there. The buyers visit orange orchards during the fruiting season and pay the farmers in advance for the fruits.
27-year-old Sancha Maya Tamang owns over an acre of orange orchard.
"I earned about Nu 60,000 from the oranges last year but this year I sold the fruits for Nu 200,000 to the buyer. I am happy that I am able to make a good income from oranges this time."
"Last year, I made about Nu 160,000 from oranges. This time I got over Nu 200,000. We get motivated to work harder when our yield is good," Ramesh Bandhari, another orange grower, said.
This year the fruit falling was minimal leaving the farmers with a bountiful yield.
With the harvest season about to begin from next week, orange growers are busy guarding their fruits from the monkeys. The buyers pay the farmers with an extra Nu 10,000 to guard the orchard.