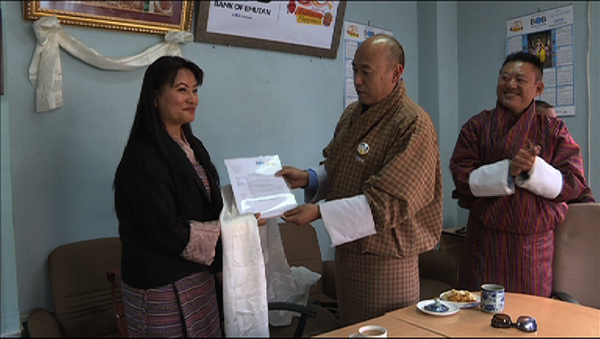 The first client to receive a loan of Nu 500,000 without any collateral from the Bank of Bhutan (BOB) is Yeshi Lhamo, who runs a spa, Kukham Wellness in Lobesa, Punakha.
Her business proposal was selected from more than 50 youths who attended the Empowering Entrepreneurs-E2 program organised by BoB in June this year.
Yeshi said her Kukham wellness spa plans to differentiate itself from other similar services by providing door to door mobile wellness services.
"Without any mortgage, it was difficult for me to get loans. I started my business with  help from my family."
The BoB says it is to encourage and motivate young entrepreneurs to engage in business.
At the event, the bank also donated 400 handbooks on 'Birds of Bhutan' to Guide Association of Bhutan.