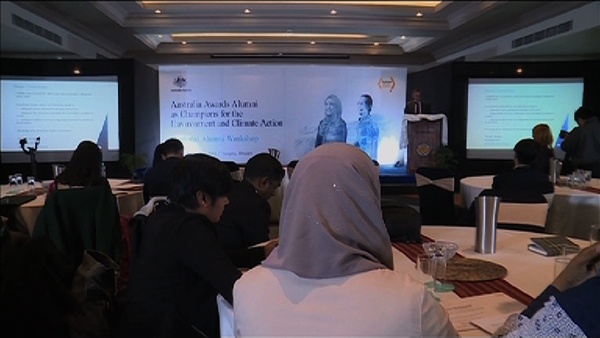 Forty-four Australia Awards alumni from South and West Asia took part in a regional workshop, 'Australia Awards Alumni as Champions for the Environment and Climate Action' held in Thimphu.
The former recipients of Australia Awards were given grants earlier this year to pilot 14 environment and climate action initiatives in their home countries.
During the four-day workshop, they presented outcomes of the pilot projects and pitched their projects to a panel of judges. Three projects won additional funding to expand their projects.
A project from Bangladesh, 'Community Empowerment and Action Against Illegal Stone Extraction for the Preservation of the Natural Environment' bagged the first position.
'Awareness and Community Engagement Campaign Across Pakistan for Climate Change and Environmental Protection' from Pakistan took the second award while a project from Sri Lanka, 'Cradle to Cradle: Empowering School Children to be Catalysts for Preserving the Environment and Tackling Climate Change' was given the third award.
During the workshop, the participants worked with specialists to understand how to scale up their ideas.
Australia Awards are prestigious international Scholarships and Fellowships funded by the Australian Government.