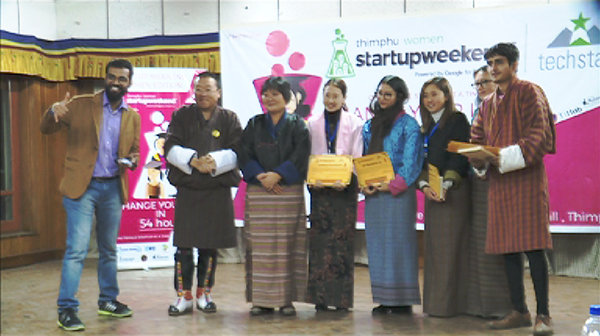 An affordable and creative souvenir made out of wool, the team wool art and craft won the best idea at the first-ever women start-up weekend which ended yesterday.
"My experience has been massive. I found out that teamwork is really important. You need to have a good team with a good working environment. Also, you need a good idea which is practical and feasible," Yeshi Choden from team wool art and craft, said.
The second prize was awarded to team Druk Naturals, aspiring to make cosmetic products out of all natural ingredients while team Nazhoen Sherig came in third.
Their concept is to come up with an e-learning platform for teachers and students where they can prepare lesson plans, access teaching and learning materials, results and attendance.
 "This is my first time participating in such an event. It inspired me a lot and I came to know that women are capable," Tshetsho Wangdi from team Nazhoen Sherig, said.
Eighteen women from diverse backgrounds took part in the event, where they pitched business ideas, worked in teams and presented their models to the judges.  It is also a platform for networking and building connections.