His Holiness presides over ground breaking ceremony of Rajgir project
Sangay Choiphel, Rajgir

Nov 12, 2018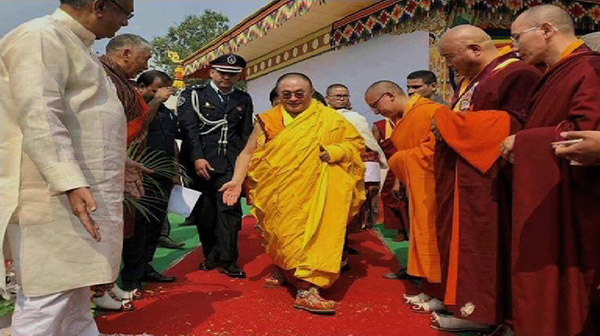 His Holiness the Je Khenpo presided over the ground breaking ceremony for the Rajgir Project in India yesterday. His Holiness is in Rajgir to preside over a week-long Moenlam Chenmo, which began today.
As part of the Rajgir Project, a temple, hostel and guesthouse will be constructed on an area of 2.8 acres for Bhutanese pilgrims.
The state government of Bihar gifted the land. It was officially handed over to the Bhutanese government in 2011.
The home and cultural affairs ministry is undertaking the project to commemorate the 50th Anniversary of Indo-Bhutan relations.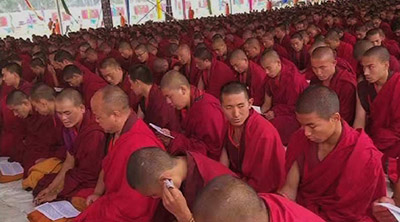 Meanwhile, this is the first time that His Holiness the Je Khenpo is presiding over the Meonlam Chenmo or Great Prayer Ceremony in India.
His Holiness is accompanied by Bhutanese monks. Monks, nuns and devotees from Ladakh, Sikkim, Thailand and Nepal are also attending the ceremony.