Central Monastic Body leaves for winter residence in Punakha
Pema Tshewang, Thimphu

Nov 7, 2018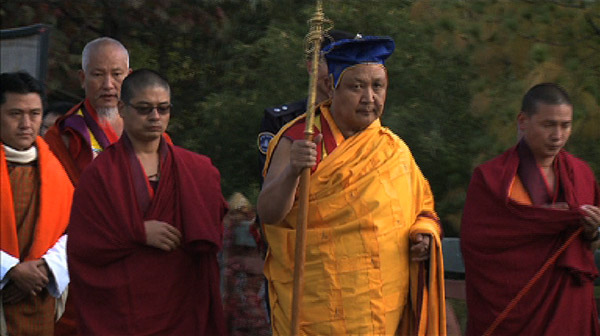 The Central Monastic Body led by Dorji Lopen, left for Punakha, their winter residence from Tashichoedzong today.
As is the tradition, the monk body will spend the night at Thinleygang Lhakhang and proceed to Puna Dewa Chenpoi Phodrang tomorrow.
The Zhung Dratshang will spend the next six months in Punakha and will return Thimphu on the first day of the fourth Bhutanese month.
Along the way, thousands of people received blessings from the sacred relics.
The tradition of maintaining a summer and winter residence was first introduced by Zhabdrung Ngawang Namgyal in the 17th century.