Yak rearing on decline in Haa Uesu
Samten Dolkar, Haa

Nov 5, 2018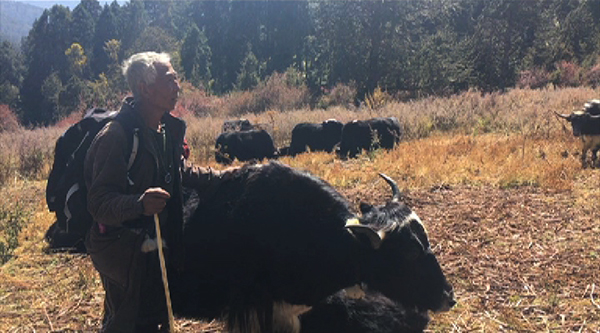 There were nearly 50 households who practiced yak farming in Uesu Gewog, Haa. But that was some three decades ago. Today, there are only six families.
64-year-old Tshultrim Dorji from the gewog has been herding yaks for 31 years now. He and his family own 69 yaks as of now.
Tshultrim Dorji spends six warmer months up in the mountains of Haa herding family yaks and move down to his village as it gets colder only to return to the mountains as summer approaches. It's a day-and-half's journey.
"It's difficult to herd yaks at my age but I still manage. It would be a pity to sell them off. All our earnings come from it," he said.
Once an important source of livelihood for the people in Uesu Gewog, yak farming has seen its popularity wane over the years as younger generation opt for easier means of livelihood.
With age catching up with him, Tshultrim Dorji wants to put the family yaks in the care of his children. But the children, who desire comfortable life, are not keen to take on yak farming.
Tshultrim Dorji's situation mirrors that of other yak herding families in Uesu and other gewogs of Haa.
His son-in-law, Penpo Tshering, visits him every month with food supplies.
He says it's a challenging work and this is one of the reasons why young people like him are apprehensive about taking it up.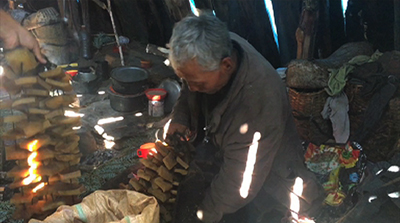 "I'm interested but it comes with many challenges. We wouldn't be able to do like how our parents do. There are many things you have to be good at. Firstly, the distance to herding place is too long. Secondly, making butter and chugo are important part of it without which the practice wouldn't be complete or profitable," Penpo Tshering said.
Tshultrim Dorji hopes the government would take steps to ensure the survival of yak farming as an integral part of the lives of the highlanders. And hope really is what keeps Tshultrim and others like him going for now.