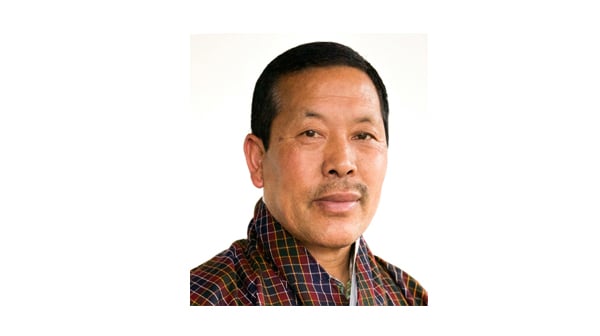 The Nyishong_Saephu Member of the Parliament, Wangchuk Namgyel, has been elected as the Speaker of the National Assembly. He was elected through secret ballot during the 1st sitting of the National Assembly of the Third Parliament.
He secured 30 votes out of the 47 votes cast.
According to the National Assembly, the functions of the Speaker is to preside over the NA and enforce its rules for the orderly conduct of the proceedings, preserve dignity and decorum in the hall and maintain discipline amongst the members.
The Speaker also has to sign the bills passed by the NA, represent the NA in its relation with the Druk Gyalpo, the Executive and the Judiciary; and establish inter-parliamentary relations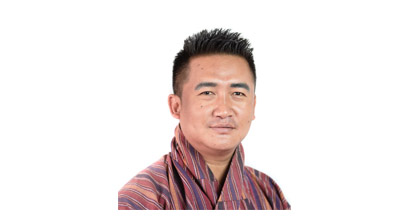 The Kabji_Talog MP Tshencho Wangdi has been elected as the Deputy Speaker. He secured 31 votes out of 47 votes cast.
The Deputy Speaker will preside over the sitting of the NA during the period of Speaker's absence.
According to the National Assembly, the Deputy Speaker presiding over the sitting during the period of the Speaker's absence shall enjoy the same powers and privileges of the Speaker. "He shall also perform the duties of the Speaker and every such act performed by him shall have the same effect and validity, as that of the Speaker."
Meanwhile, DPT's Speaker Nominee Dramedtse_Ngatshang MP, Ugyen Wangdi received 17 votes and the Deputy Speaker Nominee Chhumig_Ura  MP Karma Wangchuk received 16 votes.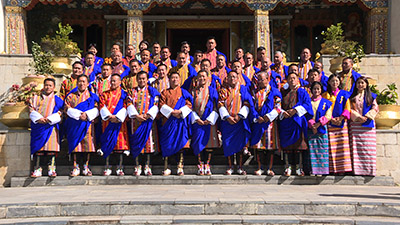 The NA's first sitting began with the ushering of Ku-Sung-Thugten into the Assembly Hall as a symbolic representation of His Majesty the King.
After the reading out of the Kasho from His Majesty, the Members put on Patang/Gyentag and changed their scarfs.
The Members then took the Oath or Affirmation of  Office administered by the Chief Justice of Bhutan as per the Third Schedule of the Constitution of the Kingdom of Bhutan.