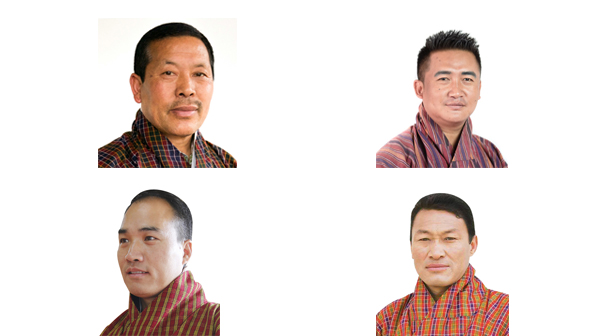 The Druk Nyamrup Tshogpa (DNT) has confirmed Wangchuk Namgyel, the Nyishog_Saephu MP-elect, as its Speaker nominee and Tshencho Wangdi, the MP-elect of Kabji_Talog constituency in Punakha, as the Deputy Speaker nominee. 
The DNT revealed their names at a press conference held this evening.
The National Assembly will elect  its Speaker and Deputy Speaker tomorrow.
DNT's Wangchuk Namgyel and Tshencho Wangdi will contest against Druk Phuensum Tshogpa's  (DPT) Speaker nominee Ugyen Wangdi and Deputy Speaker nominee Karma Wangchuk.
Ugyen Wangdi is the MP-elect of Dramedtse_Ngatshang constituency in Monggar and Karma Wangchuk is the MP-elect of Chhumig_Ura constituency in Bumthang.
Article 12 Section 3 of the Constitution of Bhutan allows even the Opposition to file nomination for the posts of the National Assembly Speaker and Deputy Speaker.
However, this is the first time the Opposition has nominated filed nominations for the National Assembly Speaker and Deputy Speaker.
"During the first parliament, there were only two elected members from the opposition. If one is elected as speaker, there will be only one opposition member left in the house. In the second parliament, we did not receive any information to file nomination and also we did not get time. But this time we received a letter from the Secretary-General of the National Assembly to file our nomination," Dorji Wangdi, the MP-elect of Panbang, said.
Meanwhile, DNT says it will elect a new party president after the formation of the government. The new president will be from outside the parliament. The party says it doesn't want to mix government and party.