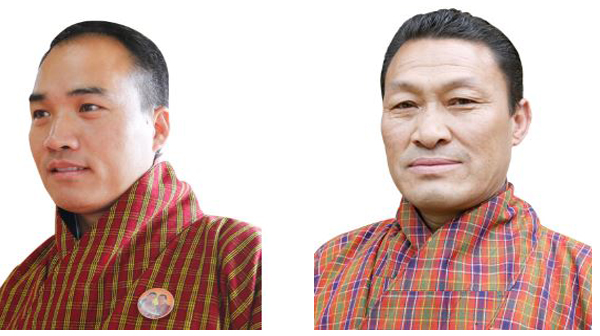 For the first time in the history of Bhutanese democracy, two candidates from the Opposition party, Druk Phuensum Tshogpa will contest for the post of Speaker and Deputy Speaker of the National Assembly.
DPT nominated the Member of Parliament-elect from Dramedtse_Ngatshang in Monggar, Ugyen Wangdi to contest for the post of Speaker, while, the MP-elect of Chhumig_Ura in Bumthang, Karma Wangchuk to contest for the post of Deputy Speaker.
"During the first parliament, there were only two elected members from the opposition. If one is elected as speaker, there will be only one opposition member left in the house. In the second parliament, we did not receive any information to file nomination and also we did not get time. But this time we received a letter from the Secretary-General of the NA to file our nomination," Dorji Wangdi, the  MP-elect of Panbang, said.
The Article 12 (3) of the Constitution of Bhutan states "At the first sitting after any general election, or when necessary to fill a vacancy, the National Assembly shall elect a Speaker and a Deputy Speaker from among its members."
The election of the speaker and deputy speaker will take place on October 31.
Meanwhile, DPT also confirmed Pema Gyamtsho (PhD) as the Opposition Leader nominee for the second term.