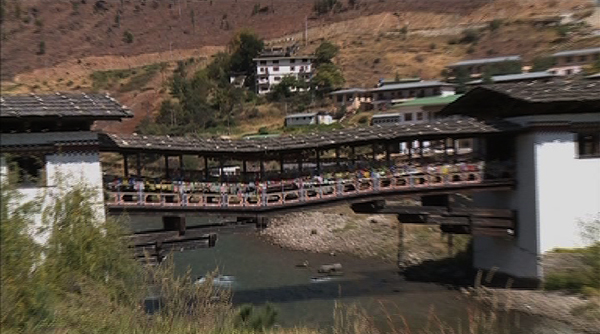 The reopening of the Changjiji Baazam is likely to take some time. Thimphu Thromde now says the bridge would be opened only next year.

The lack of expertise and budget, and the dissolution of the government are factors delaying the reopening of the cantilever bridge.
The baazam near the flyover bridge was closed to public in June over safety concerns.
"We do not have any experts with us as of now. Due to the issues related to budget and the dissolution of the government, we could not start the renovation work," Thrompon Kinlay Dorjee said.
"But we will make our engineers talk to the Ministry of Works and Human Settlement and find out the problems. We will also try and find out solution to the problems as well," he added.
The closure of the bridge, the Thrompon said, has caused inconveniences to students, who use the bridge frequently. But considering the risks the bridge poses to public, he said, they saw no other option than to close it.
The Thrompon assured the bridge would be renovated by early next year.
"By the end of the second month next year, we will make sure the bridge is ready for the students and public," he said.
The bridge is important for the people and students living in the Changjiji housing colony and Changzamtog area.
The Baazam was built in 2007.