UNICEF ambassador, cricket legend Sachin Tendulkar awards prizes at WASH challenge
Sonam Pem, Thimphu

Oct 23, 2018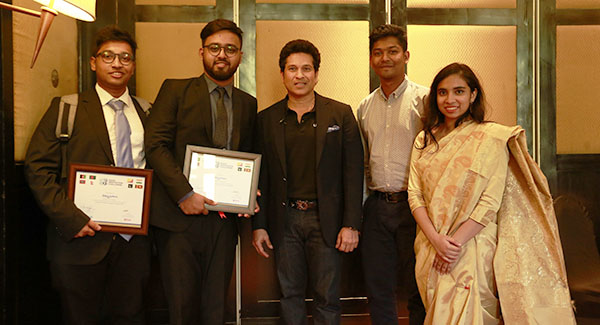 The finale of the Regional WASH innovation challenge organised by UNICEF and BRAC, an international organisation based in Bangladesh, was held in Thimphu yesterday.
Cricket legend Sachin Tendulkar, who is the UNICEF Regional Goodwill Ambassador, together with UNICEF Regional Director for South Asia Jean Gough awarded the prizes to the top three innovators from Bangladesh and Pakistan.
WASH Innovation Challenge is aimed at identifying innovative solutions that will promote the practice of hand washing with soap.
Over 700 teams from all over South Asia had submitted new ideas on how best to get everyone to wash their hands with soap.
The finale of the challenge yesterday saw top 12 teams from eight countries, including Bhutan, present their final ideas.
Hand washing with soap reduces the risk of illness and death among children.
Addressing the gathering at the event, the UNICEF Regional Goodwill Ambassador Sachin Tendulkar encouraged the innovators to keep trying hard.
"I think you have taken a big step towards making a massive contribution in doing something good for your planet," he told the region's young innovators.
"I have always believed in and brought up being given a message that prevention is better than cure. And we are all trying to find ways to prevent all water related diseases, which end up taking so many innocent lives," he said.
The top three teams- two from Bangladesh and one from Pakistan- and their solutions will get exposure through global network of UNICEF.
The Bhutanese team's Barrel Hand Washing Station idea was honoured for its simplicity.
Dorji Phuntsho of Bhutan Toilet Organisation is one of the team members.
"If you actually consider hand washing stations, it will cost a lot. We need so many raw materials but ours is easy and simple. The total cost of our project is only Nu 400,000. And we have come up with this solution because of its portability and cost effectiveness."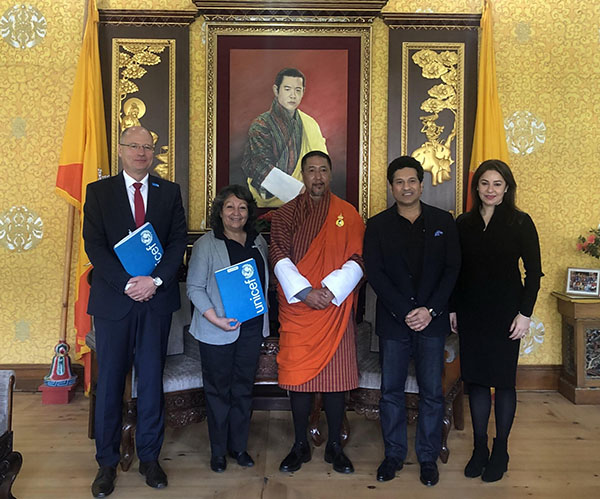 Earlier yesterday, the UNICEF Regional Goodwill Ambassador Sachin Tendulkar and UNICEF Regional Director for South Asia, Jean Gough, met with the Chief Advisor of the Interim Government. They discussed about clean water, hand washing, sanitation and happiness during the meeting.
UNICEF Regional Goodwill Ambassador Sachin Tendulkar had also visited Zilukha School in Thimphu and taught students a life-saving technique: how to wash their hands with soap.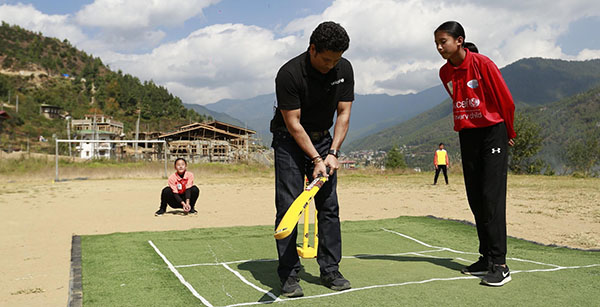 He met with the members of Bhutan's National Cricket team as well.