DHI launches first-ever Business Acceleration Programme to help entrepreneurs
Sonam Pem, Thimphu

Oct 13, 2018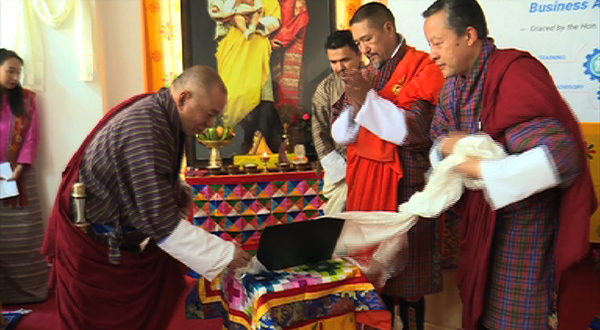 The entrepreneurial culture is gaining popularity and seeing significant growth in the country. However, there still remains a challenge of capital and institutional support to promote and encourage entrepreneurs.
To address this challenge, Druk Holding and Investments launched the first-ever "Business Acceleration Programme" or BizAP in Thimphu today.
Under the programme, entrepreneurs who already have businesses or those who are in the advanced stage of launching their ventures will be trained.
The training incorporates learning and networking tour. Global experts will train 25 Bhutanese entrepreneurs for three months in innovation and entrepreneurship. Once the entrepreneurs complete the BizAP, they will be given an opportunity to avail financing.
Additionally, the programme will help establish mentoring relationships with experienced business people to help entrepreneurs in operating their businesses successfully.
"BizAP will help the existing entrepreneurs, especially in fine tuning their business models and then assist them to carry out their market assessment intelligently," the Associate Director of Department of Investment, Sherab Namgay, said.
Once the training wraps up, the DHI will monitor and evaluate performance of the entrepreneurs and their businesses to ensure the success of the venture.