Tsirang working towards 99% voter turnout
Namgay Wangchuk, Tsirang

Oct 12, 2018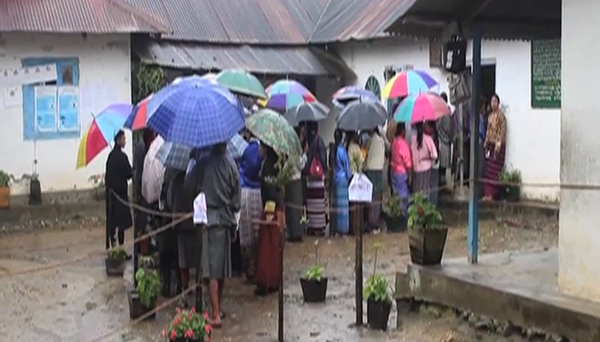 More than 9,000 eligible registered voters in Tsirang did not cast their votes in the primary round of the third parliamentary national assembly election.
The dzongkhag is aiming for a 99 per cent voter turnout in the general election.
The dzongkhag recorded a voter turnout of 83 per cent in the primary round and 75 per cent in the National Council election.
 "We are calling up everyone who missed the primary round to ask them to exercise their adult franchise this time. We explained to them the importance of voting and we are happy with their response. They said they will vote," Sonam Penjore, Returning Officer of Tsirang Toed-Sergithang Constituency, said.
Meanwhile, the Dzongkhag dissolved its dispute settlement committee yesterday. The body has not received a single complaint. The dzongkhag election officials attributed this to the proper cooperation and coordination among the party workers, representatives and candidates.
A coordination meeting themed Problem Reduction at Source was held among them during the primary round, which the officials say, has proved effective.
"During the primary round, we met with the eight candidates, party workers and relevant officials from dzongkhag and gewog and educated them on solving the issues at the source," IV Karma Dupchu, the Returning Officer of Kilkhorthang-Mendrelgang Constituency, said.
"Similarly, we advised parties to abide by the election rules to avoid unnecessary disputes. This has helped keep the issues at bay."
Tsirang has over 23,696 eligible voters of which 12,021 are male and 11,675 female.