Capital Market Solution, an online trading platform launched
Kinley Dem, Thimphu

Oct 12, 2018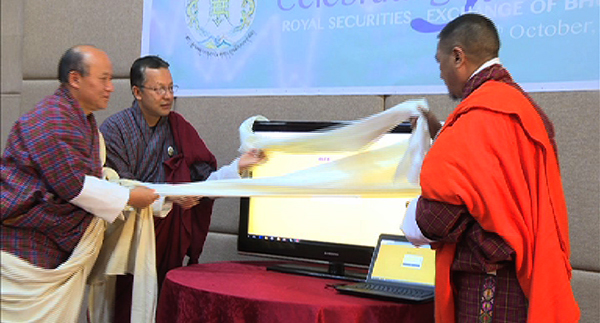 Traders and stock investors can now participate in the capital market more easily with the launch of the new online trading platform called the Capital Market Solution.
The new website application, designed in-house was launched yesterday coinciding with the silver jubilee celebration of the Royal Exchange Securities of Bhutan (RESB)
With the online facility, an individual wishing to participate in the capital market will have to register only once through the registered RSEB brokers.
In the earlier system, every trade has to be registered through a broker.
"The previous market was little sophisticated, we could only tap about maybe 10 per cent of what it was really meant to be, "Dorji Phuntsho, the CEO of RSEB, said.
"But now that we have a customized solution, we will be able to even break down to sub-agents. People from far-flung areas can also participate in the market."
According to RESB officials, the online facility is already making trading more active and is generating much interest in the stock market.
Also, RESB says as Bhutan graduates from the Least Developed Country (LDC) category, it will not eligible for concessional funding. Therefore the exchange will be an important platform for domestic borrowing to finance investment and development programmes.
RESB, the only exchange in the country was established in August 1993 and is among the smallest in the world.