Facilitation booth voting for general election begins
Choni Dema, Thimphu

Oct 10, 2018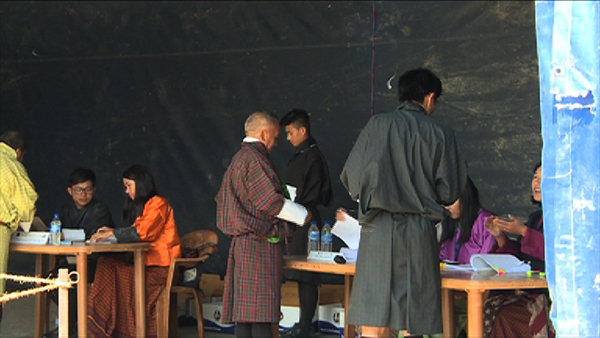 Voting at facilitation booths for general election began from today. The booths will remain open from 9 am to 7 pm over the next two days. There are 65 facilitation booths spread across the country.
Of the total of 1,34,004 registered postal voters, 1,02,347 have opted for postal ballot facilitation booth voting.
Thimphu alone has about 35,304 voters registered for facilitation booth voting of which 19,877 are female and 15,427 male.
The capital city also has the highest number of facilitation booths at 12.
The ECB is also operating mobile facilitation booths for prison inmates and voters with special needs.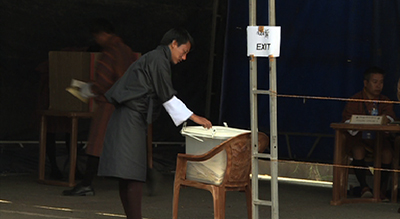 "The voters must remember to bring their VPICs," Namgay Tshering, the Head of the Postal Ballot Administration Unit, reminds the public.
He added all election officials have attended refresher courses to ensure voting goes smoothly.
The poll day for the general election of the Third Parliamentary National Assembly Election is October 18.
There are 4,38,663 total registered voters in the country.