Bhutan suffers another defeat at T20 cricket match
Sherub Dorji, Thimphu

Oct 10, 2018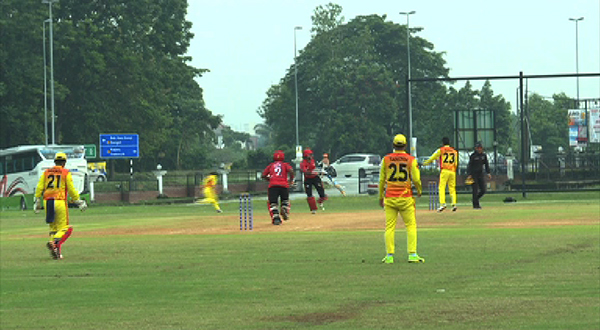 Bhutan's cricket team slumped to another loss at the ongoing ICC World Twenty20 Asia B Qualifiers. This time, Singapore handed the Bhutanese team a 95-run defeat.
Singapore batted first and their top order batsmen made the bulk of scoring for their team.
The top three contributed 131 runs to Singapore's total of 161 runs. The rest of the eight batsmen added just 25 runs.
Chasing 161 runs, Bhutan's weakness with the bat was on show was once again.
The Bhutanese players were not able to put together a single noteworthy partnership before getting bowled out for just 66 runs. It was another match where Bhutan could not score past the 100 run mark.
Of the five matches the team played so far, Bhutan won only against China.
With the hopes of reaching the next round of qualifiers over, the Bhutanese players were looking to salvage some pride in the remaining two matches against Singapore and Myanmar.
With a 95-run defeat from Singapore,  Bhutan is now left with the last chance to end the tournament on a high note when they play Myanmar on Friday.