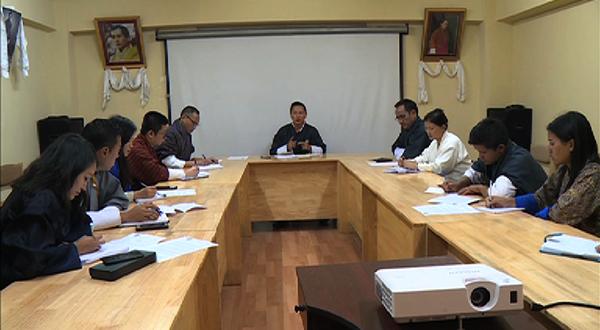 From January next year, every Bhutanese home will have a set-top-box beside their television. Bhutan InfoComm and Media Authority (BIMA) will shut down analogue and switch to digital television.

This, the authority says is to bring in a better system in the country. The authority decided to implement the digital switchover of cable television services for viewers to enjoy high definition programmes.
This is as per the provision of the Information, Communications and Media Act of Bhutan 2018, to facilitate and support technology innovation.
The digital cable television transition will be carried out in a phase-wise beginning from Thimphu.
 "If you do not move to the digital technology, time will come where we may not be even able to get the spare parts or equipment for the analogue system," Wangay Dorji, the Chief of Licensing and Compliance Division, BICMA, said.
"The rationale why we are moving from analogue to digital basically is to facilitate the sector growth as well as to support the technological innovation within the sector."
If digitalized, he added, it will be a win-win situation for both cable operators and service users. Wangay Dorji said in analogue, there are lots of challenges like cable operators not able to trace their customers.
"There are instances, where their signals were stolen by somebody and then they were not able to earn revenue. The quality of the analogue system is very poor when you compare with the digital."
For the digital cable service, people will have to install set-top-box which will cost a minimum of Nu 1000.