Parties pledge to make teaching an attractive profession
Sonam Pem, Thimphu

Sep 28, 2018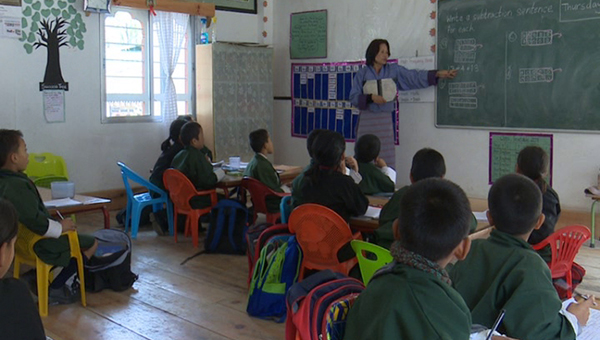 Going by the records with the education ministry, teachers leaving the profession stood highest at 345 last year.  Of the total, 206 resigned voluntarily between 2016 and 2017.
The teachers cite increasing workload, limited professional development, poor working conditions and remunerations as some of the reasons.
Though the issue is not something new, the challenge remains in retaining the teachers.
With both the political parties, Druk Nyamrup Tshogpa( DNT) and Druk Phuensum Tshogpa (DPT) pledging to make teaching an attractive profession, the situation is likely to change.
"We will encourage the brightest students to take up teaching profession by offering them prestigious scholarships. We will also guarantee further studies and career enhancement opportunities for teachers," Tandi Dorji, the Vice President of DNT, said.
"To improve the quality of our education, we have to support our teachers first. We pledge to support and improve their living and working conditions. Those teachers in rural areas, we will not only increase their salary but also allowances." Lily Wangchuk, the Vice President of DPT, said.
Both the parties have pledged to ensure decent housing for the teachers, support them with adequate incentives, reduce their workload by recruiting adequate supporting staff.
The parties also promise to improve teaching and learning facilities in the classrooms.
Teachers, who always remain at the centre of nation-building, will receive the support, importance and recognition if the pledges of DNT and DPT are anything to go by.