Low cardamom price leaves farmers in Darla disappointed
Sonam Penjor, Chhukha

Sep 18, 2018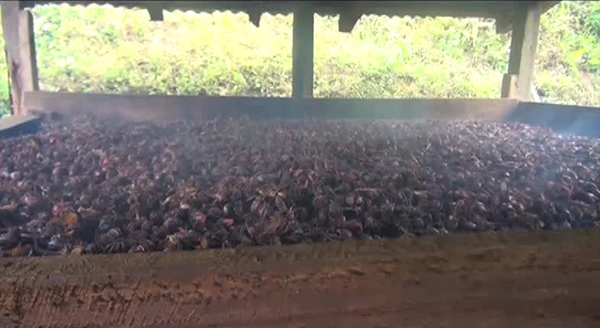 The farmers of Darla Gewog in Chhukha are not happy with the current cardamom price in Phuentshogling. They said within a few years time, the price of cardamom has decreased significantly.
A kilogram of cardamom used to fetch over Nu 1500 in the past. But now, it fetches Nu 500-Nu 530 only.
Around this time of the year, the farmers in Darla are busy harvesting cardamom. They said working in the cardamom fields is tedious.
After harvesting the yield, farmers have to dry cardamoms under the smoke.
Many of them hire labour during the harvest season. Despite all the hard work, farmers are disheartened by the low price in the market.
"Cardamom is our only source of income but when we do not get a good price, it affects our livelihood," Tshering Tenpa, one of the farmers, said.
"I came back from Phuensthogling after selling cardamom. I am not happy with the price. For a kilogram of cardamom, I got Nu 500. It did not even meet the labour charge we paid while harvesting," Pema Dukpa, another farmer, said.
According to the local traders, the low price of cardamom is due to an increase in the production. They say the illegal entry of cardamom from India and Nepal has also hampered the business.