Exercising their right to vote still remains a challenge for Highlanders
Samten Dolkar, Haa

Sep 15, 2018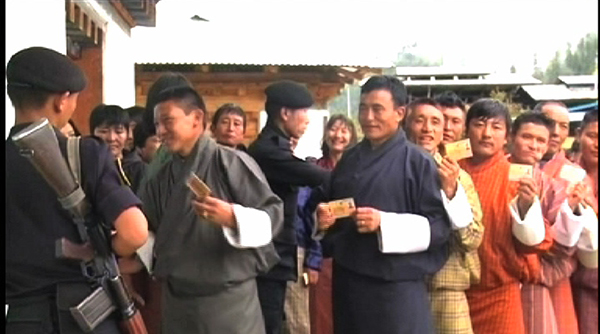 Thousands went to the polls today but for those living in the highlands, exercising their franchise still remains a challenge. In Haa, there are over 50 eligible voters herding yaks in the mountains.
One of them is Sonam Dorji. Leaving his yaks behind in the pastureland, he took a two-day journey in a biting cold just to cast his vote. He may be physically exhausted but his spirit remains high.
"Despite the harsh conditions, I came to vote, as per the Election Commission's directive. But more importantly, I want to choose a capable party that will prioritize the people's needs."
But there are not many who are determined like Sonam Dorji. He says most of his fellow yak herders choose to stay back discouraged by the harsh journey to their polling station.
 "If the election officials could go up there and set up polling stations, everyone will be able to vote. But if we are to come here, only 25 per cent of us will be able to do so. Most of my fellow highlanders are old and it is difficult for them to make the long journey."
The Election Commission of Bhutan (ECB) plans to look into the matter. They said the Highlanders in Haa are scattered and this could be a challenge in providing mobile facilitation booth.
Meanwhile, for Sonam, he will return to the pastures after fulfilling his role as a responsible citizen.
For those awaiting him, he can only hope that an arrangement will be made to exercise their Constitutional right.