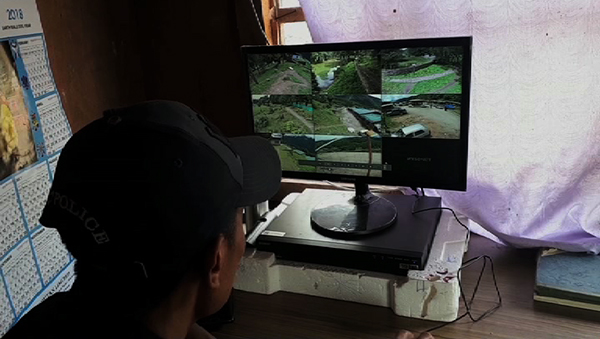 The Gasa Dzongkhag Administration recently installed CCTV surveillance cameras in the town and dzong areas. The surveillance cameras in the town have proved effective in monitoring littering and brought about visible changes in people's attitude.  
The dzongkhag's Thromde Representative, Namgay, said residents are now hesitant to even throw candy wrappers unlike in the past.
"With the CCTV camera installed, people have become more responsible. They fear being caught on camera throwing wastes irresponsibly," he said.
Besides curbing littering, CCTV surveillance cameras are also proving helpful in making the town safer by deterring other anti-social behaviours.
"Earlier, miscreants used to throw stones on our roofs. Also, there were cases of burglaries. But now, with the CCTV cameras, such undesirable behaviors are disappearing," Dorji, a shopkeeper, said.
In the dzong, the surveillance cameras have helped deter vandalism. The Gasa police monitor the CCTV cameras.
The dzongkhag administration spent over Nu 800,000 to install eight CCTV cameras in the town and dzong area.