Dagapela town plot owners await approval to begin constructions
Airaj Tamang, Dagana

Aug 24, 2018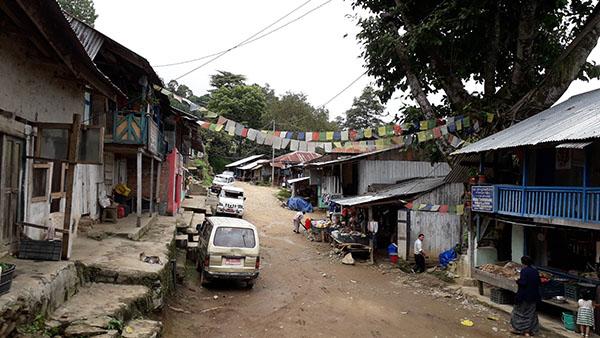 The plot owners in Dagapela town are eagerly waiting for approval from the works and human settlement ministry to begin constructions.
It's a dream of every resident to see Dagapela developed into a proper town. The old town is in a poor shape with most of the houses in dilapidated houses. Some are on the verge of collapse.
Plots have been allotted to 36 shopkeepers.
"We are happy to get a plot and are eager to start building constructions," San Man Thingh, a shopkeeper, said.
Dagapela Gup Bal Bdr Rana said the lag thrams are ready.
"The development of Dagapela into town will benefit not only the people of all eight gewogs but also the civil servants placed here," he said.
An Urban Planner with the works and human settlement ministry, Tshering Pelden, said the structure plan is ready and the approval is expected to come through by next week.
Meanwhile, some plot owners expressed concerns over the plot size. A few of them were allotted with plots that measure less than one decimal.
The district engineer is encouraging these plots owners to pool their land together, but the people are not really up for it.
"We are concerned such an arrangement would cause problems in the future," Dal Bdr Gurung said.
"We are happy to have been given plots but I have misgivings about pooling land and constructing houses together," Krishna Bir Bal Tamang said.
The development of Dagapela was impeded by drinking water shortage, a problem that plagued the town since 2012.
Water supply works for the new town is underway and is expected to be completed by March 2020. The town will be supplied water from Lemo Chhu in Kana Gewog, which is almost 30 kilometres away.
Dagapela town is home to about 10,000 people.