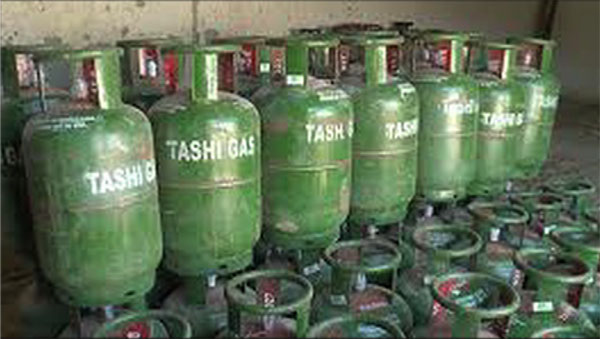 The non-subsidized LPG cylinders were introduced in February to ease the shortage of regular LPG gas supply. But only a handful of Thimphu residents have switched to non-subsidized gas six months down the line.
This has resulted in the continued shortage of the regular, subsidized LPG, while the non-subsidized LPG stock remains almost untouched at the fuel depots.
At Meet the Press session yesterday, the economic affairs minister urged Thimphu residents to go for the non-subsidized LPG.
"There is not much difference in the price," he said.
"We currently have 1,000 metric tons of non-subsidized LPG. The ministry has written to people and agencies who we thought would be able to afford the non-subsidized LPG. Almost 2,000 subsidized cylinders have been surrendered from the RBG, RBA and the Dratshang."
The prime minister, too, encouraged Thimphu residents to opt for the non-subsidized LPG.
"For some, a price difference of Nu 200 might matter, but for many of us, it could be because we are not sure about the consistency of the non-subsidized gas supply as we have been using subsidized gas for all our lives," Lyonchhen said.
He added the use of non-subsidized LPG would benefit people in the rural areas immensely.
"For every cylinder that we change in Thimphu to non-subsidized, another family in rural Bhutan would be able to enjoy LPG gas."
Bhutan receives about 49,300 subsidized LPG cylinders, which is about 700 metric tonnes, every month.