Supreme Court passes judgement on MoWHS vs. Gaseb construction case
Changa Dorji, Thimphu

Jul 27, 2018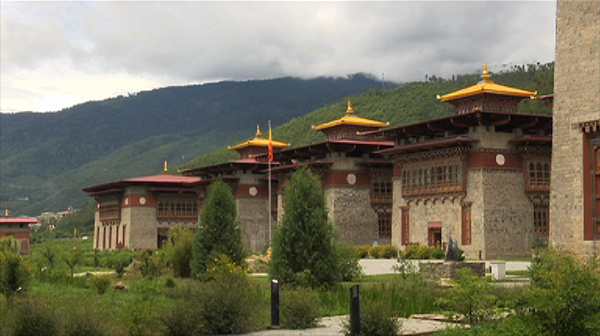 The Gaseb Construction Private Limited will have to refund nearly 81 million ngultrum (Nu 80,980,714.75) to the Ministry of Works and Human Settlement, ruled the Supreme Court.
In the judgement passed on Wednesday, the court said the payment has to be made in two instalments within six months from the day of the judgement.
The ministry had paid the construction company over one hundred eighty three million ngultrum (Nu 183,307,655) for the construction of the 31.58-kilometer road between Geserling and Dagapela in Dagana.
Of the total amount, Nu 150,000,000 was paid as interim budget and Nu 33,307,655 as mobilization fund.
The ministry, on the other hand, has been asked to pay over one hundred and two million ngultrum (Nu 102,398,940.25) to the construction company.
More than four million ngultrum (Nu 4,402,696) is the balance payment for work done, over ninety five million ngultrum (Nu 95,988,175.25) as compensation and over two million ngultrum (Nu 2,008,069) as work retention money.
The case cropped up after the ministry terminated the Geserling-Dagapela road construction in March 2015.
The work was terminated after the ACC recommended the ministry to re-evaluate the tender or revoke the contract following a complaint from one of the bidders.
The case was first resolved by an Arbitration Tribunal of the Construction Development Board (CDB). The tribunal asked the ministry to pay over 40 million ngultrum (Nu 40,823,749.72) to the company in compensation.
Dissatisfied with the tribunal's resolution, the construction company appealed to the High Court, claiming a compensation of over 360 million ngultrum (Nu 360,813,671.85).
But the High Court dismissed the case, saying it was resolved in accordance with the provisions of the Alternative Dispute Resolution Act 2013.
The construction company then appealed to the Supreme Court in February last year.
Meanwhile, the legal officer of the works and human settlement ministry says the ministry accepts the Supreme Court's judgement.
However, the ministry feels the Supreme Court 's acceptance of the case had undermined the purpose and objectives of the Alternative Dispute Resolution Act 2013.
The Supreme Court, in its judgement, stated the case was accepted as per section 153 and 150.2 of the ADR Act 2013.