Migration within the country increases
Kinley Dem, Thimphu

Jul 27, 2018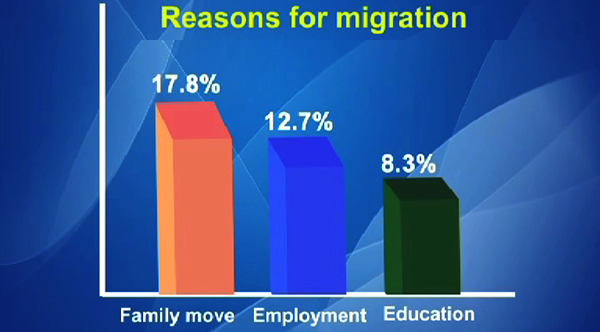 The people migrating within the country increased to 39.8 percent in the last 12 years, according to the Population and Housing Census of Bhutan (PHCB) report 2017.
It has increased by 80,563, which is an increase of 7.1 percent, from 2005.
The report cited the most common reason for migration is the family move at nearly 18 per cent. It is then followed by employment at 12.7 per cent and education at 8.3 per cent.
Employment is the main reason for male migration while for female it is the family move.
Also, rural to urban flow of migration is the highest as compared to others at nearly 22 per cent of the total population born in the country.
The main Dzongkhags with increasing in-migrants are Thimphu and Phuentshogling Thromde. On the other hand the losing Dzongkhags are Zhemgang, Lhuentse and Trashigang.