Lhuentse villagers wait for reconstruction of bridges destroyed by flood
Sonam Tshering, Lhuentse

Jul 24, 2018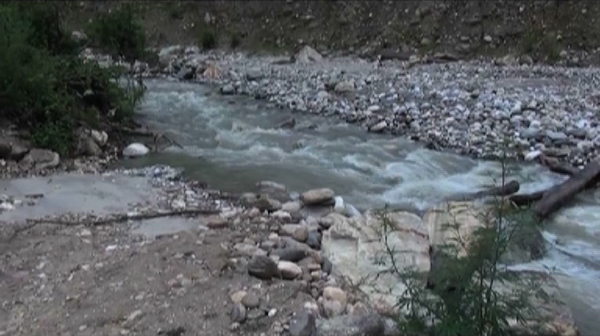 The people of Kyidloong and Thimyul of Gangzur Gewog in Lhuentse want a suspension bridge constructed over Kurichhu and a bailey bridge over Rothpachhu. The old bridges were destroyed by a flash flood in July last year.
The bridges connect Thimyul, Kyidloong and Rothpa villages.
The people of these villages at present use alternative routes, which are longer than the usual route. A place that can be reached in 15 minutes by the old route now takes over an hour.
The students from Rothpa wade through Rothpa river, risking their lives, on their way to and back from school.
The people from Kyidloong often go to Thimyul to work and vice versa. Earlier, these two villages were just an hour's journey apart.
"Now, it takes about three hours. We would be grateful if the bridges could be reconstructed at the earliest," Norzin Lhamo, a herder from Kyidloong, said.
The destruction of the two bridges has also created problems for the Thimyul Nagtshang Monastic School. The school, headed by a Lam, has eighteen monks.
Lam Dupjur Tenzin said transporting food supply is difficult.
"To even buy a kilogram of chili, we have to walk for hours to reach the road point. It's also difficult when we have to go to different places to perform rituals," he said.
A dzongkhag official said the gewog has proposed a budget for the construction of the Bailey bridge over Rothpachhu. He said the work will be prioritized in the 12th Five Year Plan.
As for the reconstruction of the suspension bridge over Kurichhu, the official said there are no plans as of now.