Bhutanese film festival underway in Sikkim
Sonam Choden,Sikkim

Jun 23, 2018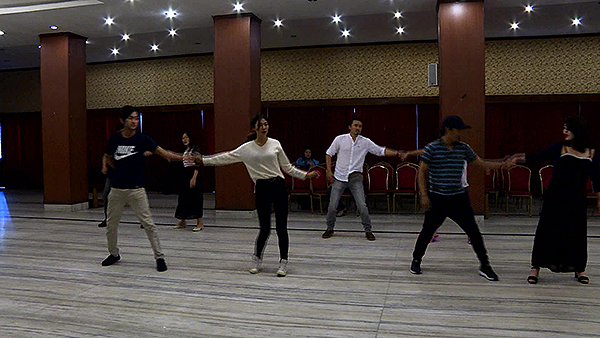 A two-day Bhutanese film festival is underway in Gangtok Sikkim, India. The Bhutan Film Association (BFA) is organising the film festival for the first time outside Bhutan.
It also a part of golden jubilee celebrations of establishment of formal diplomatic ties between Bhutan and India.
Over 40 members from the association including singers, actors, musicians, film directors and producers are attending the event.
At the event, Bhutanese artists will present various programmes.
"The festival will provide a platform to exchange culture and traditions. We have done our rehearsals and I hope we are able to perform well," Pema Yuden, an actor said.
The festival is also expected to increase audience for Bhutanese films.
"Within a few years, we have been losing viewers back in our country. The BFA is organising the film festival outside Bhutan to increase our viewers," Jigme Ring, an actor and director said.
Also, the festival will showcase Bhutanese films' effort in preserving and promoting the country's unique culture and tradition.
"People are able to watch both BBS channels in Sikkim. They know all our artists and are aware about our films and music. Through this festival, we thought we can increase our viewers in Sikkim," the president of the Bhutan Film Association, Karma Tshering said.
Six popular Bhutanese films will be screened during the event followed by a panel discussion with the artists.
The BFA plans to organise similar festivals abroad in the future, with one scheduled to be held in Delhi, India in September this year.
The event is organized by Ministry of Information and Communications  in collaboration with the Bhutan Film Association with support from Indian Embassy in Bhutan and the Government of Sikkim.