Music studios provide platform for budding artists to pen original songs
Sonam Pem, Thimphu

May 21, 2018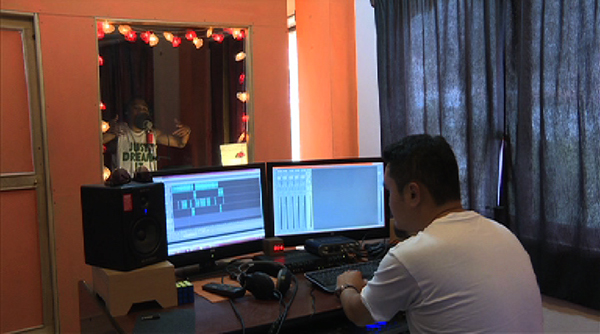 Over the past few years, music in Bhutan has seen tremendous change giving listeners the choice to listen to different genres of music. And this change has brought in the trend of creativity and originality, thus giving rise to independent music in the country.
Moreover with music studios providing platforms for the young talents, the drift of writing and creating original music have gained popularity among youth over the years.
BBS News caught up with a few of the artists, who have embarked on the journey of song writing and composing originals.
With no formal training either on singing or composing or writing songs, these upcoming artists are pulling themselves off quite well. And M-Studio, a studio that focuses on young talents in promoting originality, has helped many up-coming artists like them to realise their talents.
The studio has recorded over 200 original compositions so far.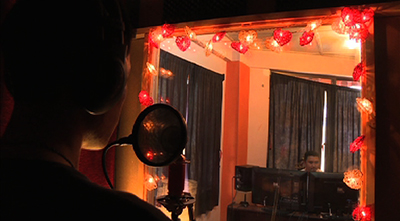 "When you pen down your own lyrics, no matter who it would be loved or disliked by the listeners, you feel great because it is original," said one of the upcoming artists, Jurmey Choden Rinzin.
Others like her commented the same. "We don't have a formal training in writing lyrics and singing, yet we love to write our own songs and sing. As an upcoming artist, we explore all kinds of means and ensure our music is original," added Sonam Rabgay.
But having said that, music studios are playing an instrumental role in giving artists the platform to promote independent music.  And it is about giving artists and singers all the liberty and flexibility to do whatever they want without having any limitations. The M-Studio in particular has been seeing an increasing number of youth coming to the studio to record their original compositions.
"Why crooning original songs are on the rise is because people have started accepting who they are. They are becoming more and more expressive. And music is just another medium for them to express their various emotions," said Choeying Jatsho, Proprietor of M-Studio.
Music has come a long way from the time when releasing a new song meant having a song in the cassette. Now there are devices that can download songs in seconds. And with advancement in technology, copyright issues have become a concern.
The copyright law in place will not merely protect artists' intellectual property, but promote the progress of arts. So, focusing on originality might be an answer to fight copyright issues should it happen in the future.
"The thing about copyright is that if you focus on originality, then there's really no issue about copyright. That is what I feel because everybody would be doing original, creating originals songs," added Choeying Jatsho.
The studio has also set out plans to organise the first-ever concert on promoting original compositions and independent music by the end of this month. The studio will collaborate with Gokab Dance Studio, and the Ministry of Information and Communications.