A Woman of Pure Heart bags best short film award
Pema Seldon Tshering, Thimphu

May 7, 2018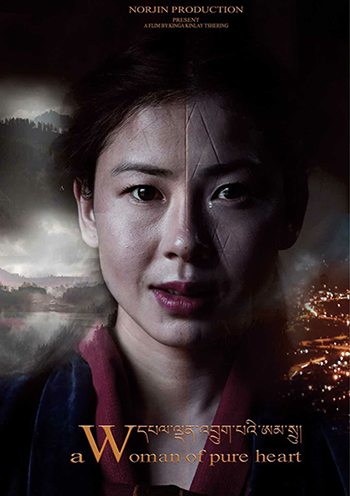 A woman of Pure Heart bagged the best film award 2018 at the fifth documentary and short film awards held on 2nd May in the capital.
The 32-minute film is about rural-urban migration, unemployment, women empowerment and local government election.
The film, written and directed by Kinley Kinga Tshering, tells a story about a university graduate who leaves her village and travels to a town in search of a job.
It also touches on how her life changes after being raped by her in-law and the ensuing struggles she endures, and ends on a positive note with the victim getting elected to run a local government.
"Rural-urban migration has become a common phenomenon in the country and with growing population there is also an increase in unemployment issues, and of all women's struggle," Sonam Tenzin, the producer said.
"There is less number of women participating in local government election, so the film attempts to convey this message that if the women participate in local government elections, it will help the society as a whole."
Sixteen films and documentaries, including an animated film, took part in the contest.
Meanwhile, ROW-Hidden Heart, a short film by Karma Lhatrul Dorji, was came second and took home a cash prize of Nu 30,000.
The annual film festival was organised by the Film Association of Bhutan in collaboration with Ministry of Information and Communications and the Department of Culture.