Traditional archery players in Bumthang plead for support
Kipchu, Bumthang

Oct 26, 2017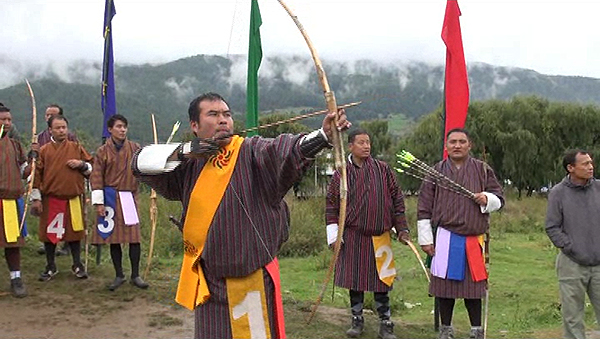 Some traditional archery players in Bumthang plead for more support from the Bumthang Sports Association for the sport. This is following a recent move by compound archery players roofing the Wangduechhoeling Lingka, a public archery range nearby Chamkhar town.
Archers said they recently had to play traditional archery tournament at a private archery range located a few metres away from the common archery ground at Wangduechhoeling Lingka. They added such arrangements were made since CGI roofing over the public archery range distracted the flight of their arrows unlike compound bow archery where arrows are shot at a much lower height.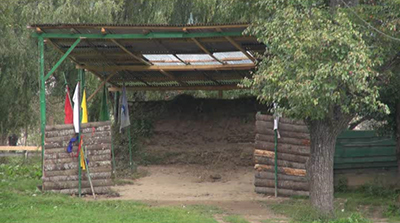 "Last time when we went to book the archery range for the tournament since we were told not to play there saying our arrows will hit the roofing there and pierce a hole," said one of the traditional archery players, Pelzang Tshering, adding he hasn't seen an archery range being roofed elsewhere in the country.
His archery mates also cited similar issues.
"Bumthang has four or five archery ranges but none is for traditional tournament. So we feel there is not much support for the game. Even in archery committee, there is not a single member from traditional archery players," said an organiser of traditional archery games, Tshering Tobgay.
However, the Dzongkhag Sports Association clarified that it can only render support to those tournaments which are being organised by a Member Secretary of the association. But, when to comes to venue, they are welcome to use the public archery ground.
"We don't any sort of restriction as to who all are allowed to play at the public range. So, even if we have a new roofing here, we will provide them the archery range if they come forward," said the General Secretary of Bumthang Sports Association, Kuenzang Thinley, adding the archers haven't mentioned the venue for tournament in their letter.
The association further justified that it cannot fund tournaments arranged by private individuals as it works based on the budget allocated by Bhutan Olympic Council. Bumthang Sports Association has seven member secretaries who look after seven different sports disciplines, indigenous games and sports being one.
"If any private individual organises tournaments, the person can keep whatever money he or she gets from it and also have to bear losses if incurred," he added. "But if the tournament is organised by the association, all the profits are kept in the federation and losses are compensated by donations we get from private sponsors."
For now, it seems a proper dialogue between the association and the archers could possibly be the best way to sort out the matter.